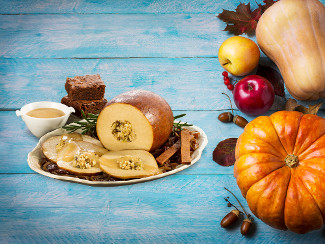 Vegetarian Thanksgiving: When Turkey's Not on the Table
Thanksgiving dinner used to be one of the most difficult meals of the year for vegetarians. The main course wasn't an option, you were always left to slapping together a plate of often neglected sides, not to mention comments from less than understanding relatives ("You STILL don't eat meat?"). For many, it was a day of feeling left out.
However, things have changed. Meatless diets have become mainstream, a number of new and exciting meat substitutes have appeared, and Thanksgiving doesn't mean five helpings of green bean casserole anymore. At Earthlight, we have a variety of vegetarian/vegan options that will make you or your loved ones feel like part of the festivities again.*
* Sorry, we can't do anything about the comments.